Are you an introvert dreaming of starting your own hair business and unsure where to start? We understand—pressing into a competitive market can be daunting. Don't worry—you're not alone!
In this blog post, we want to help make it easier. We've put together some actionable ideas for starting your own hair business without money before making contact in the industry.
We're offering tips; you'll have the opportunity to navigate the initial stages of setting up your business, feel confident and comfortable with each step, and eventually set out to build a world-class hair business that paints you as a leader in the industry.
Taking those first few steps on an exciting journey toward entrepreneurship often comes along with feelings of uncertainty and insecurity. But joining us today means gaining original insight into creating and sustaining a successful business that will set you up for success as time passes. So let's get started!
Research and Plan: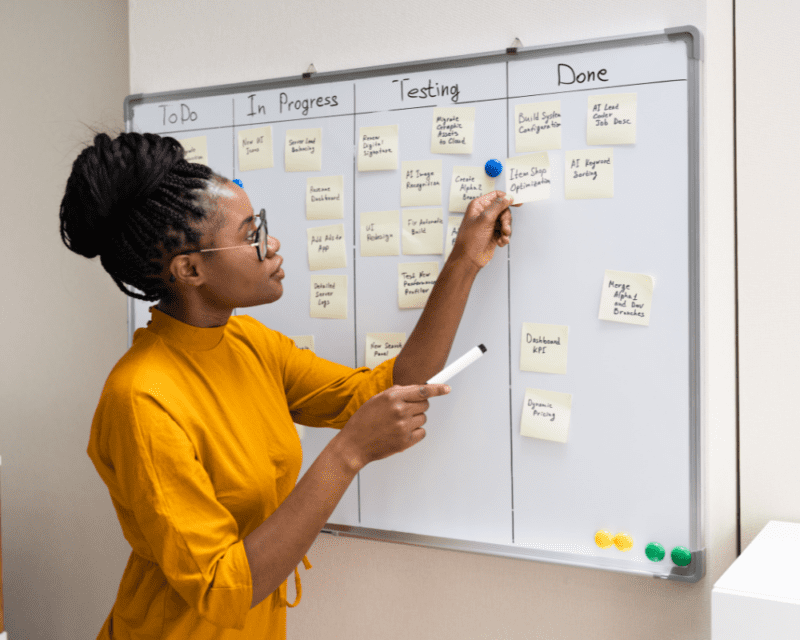 Seeing any success in your hair business starts with researching and laying out a plan. Before you take another step forward, it's essential that you determine your target audience, decide on the selection of products to offer, and understand how much competition is in the glitzy hair industry game. Factoring in this knowledge helps you learn and discover how to create a new brand and niche for yourself —standout features that bring not just life but also span your personality and beliefs! It's here where preparing a business plan enters! This tried-and-true soft document serves as an ever-evolving roadmap while taking the necessary steps forward: envisioning goals, developing strategies, and organizing finances—all keeping you optimally organized and on track for your journey.
Audience & Traffic:
Navigating the hair industry can be overwhelming. Identifying your target audience is critical to establishing a connection with your customers. Start by asking yourself: who are you trying to reach? Men, women, old, young? Once you have identified your target audience, consider the problem you will be solving. Hair issues can vary, but putting yourself in your customer's shoes can make a difference. By identifying the problem, you can strategize on solving it effectively. As a problem-solver in the hair industry, your ultimate goal is to connect with your customers genuinely and empathetically. Your passion for creating a solution will shine through, and that is what will ultimately draw your target audience to you and generate traffic to your site. To learn how to increase your traffic click here – fergalscoaching.com
Vendors & Products:
Choosing the right hair vendor can be a challenging task. After all, finding the perfect partner to meet all of your customer's needs is critical when you're in the business of selling high-quality hair extensions and products.
To make the process easier on yourself, consider if dropshipping appeals to you — if it's not a concept you are familiar with yet, let me explain. In summary, dropshipping means that your vendor does the work of shipping products directly to consumers for you. This not only saves time but money too!
That said, it's crucial that you do your research and take the time to assess potential vendors before making a decision. The top wholesale suppliers in the hair industry are Alibaba and Aliexpress they offer a vast selection of products to sample and review quality. Make sure they have a solid reputation — this will put your reputation at ease and ensure your customers are ecstatic about their purchases. Once you know who you're working with, ensure there is a broad selection of hair products available from them — variety is key when deciphering which items suit each consumer.
The right hair vendor can become easy as pie by finding proper suppliers, sampling products, and evaluating whether drop-shipping makes sense for you and your business. Then simply put your trust in them knowing they'll provide customers with precisely what they need — hair extensions or products they'll be enticed by.
Social Media: 
Social media is an excellent tool for marketing and free advertising for your hair business. As an introvert, it can be challenging to market your business online, but social media platforms provide an invaluable tool for free marketing and promotion of your hair business. It is a crucial step toward expanding exposure and building your brand.
Start by setting up a distinct social media page and posting content regularly. If hair is your specialty, show it off with pictures and videos featuring the incredible looks you've created. You must also engage in meaningful dialogue with potential customers to raise loyalty to your business.
Take advantage of available networking opportunities on numerous platforms to keep clientele engaged with exciting content that plays off of trending ideas and topics while still promoting your particular products.
Meaningful relationships with customers will solidify support for both their styles and your business's growth. Tailor specialized campaigns pointed at desirable audiences for multiplying clientele numbers. Carefully target essential crowds using killer strategies and strengthen loyalties that will reverberate through networks, guaranteeing increased engagement in the future.
Network: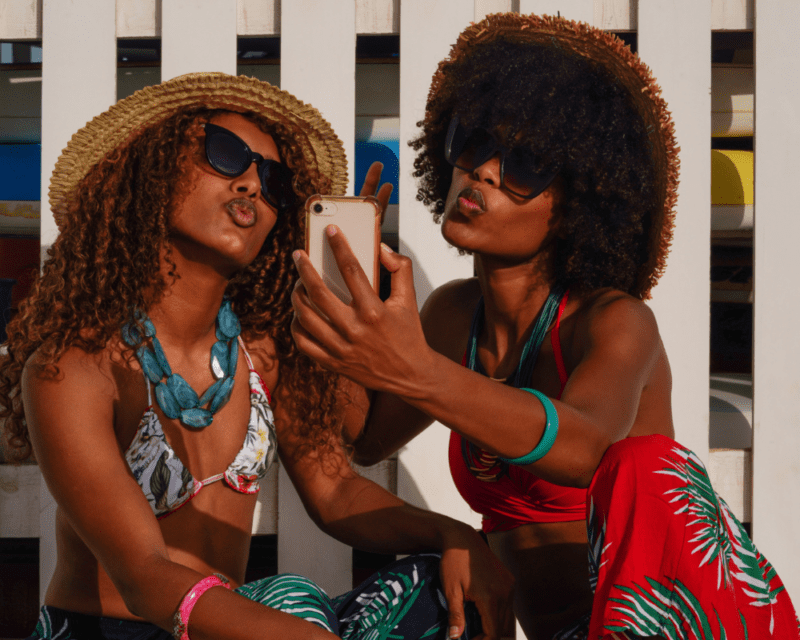 Networking is undeniably beneficial for all types of businesses, but it's especially significant if you own a hair business. Strategic collaboration allows you to set yourself up for success and growth. Connecting with other professionals in the industry, potential customers, and fellow entrepreneurs helps nurture better relationships that can open up doors to collaboration and joint ventures.
If you want to hone your networking skills, start attending local hair shows, conferences, or events as soon as possible—it'll give you tremendous connections-building opportunities. Introduce yourself politely to those around you before exchanging contact info –this could potentially reap many rewards in the future.
Loads of like-minded people within the hair industry can also be found online! You can connect with them by exploring social media platforms and joining relevant groups where passionate individuals share ideas and discuss upcoming trends.
Offer Consultations: 
Want a better way to connect with clientele? Provide consultations for any potential new customers. Virtual consultations are becoming one of the most popular forms of communication, and it's easier than ever to get started. Have your social media accounts or website viewable and easily accessible so customers can easily find you.
When offering advice, treat every individual uniquely and provide helpful information on hair care routines, different types of hair, and styling techniques simultaneously! No two people's hairs behave' quite the same, so consider this carefully when providing feedback.
Most importantly, suggest which products best suit their needs—it's unnecessary if they have to test a backlog of products that serve no purpose! In the long term, this will save them lots of money.
Collaborate with Influencers: 
Working with influencers and content creators could be an excellent way for your brand to get more visibility and reach. They'll provide unique perspectives of your products and services to new audiences, which can help solidify trust across the board.
Influencers, bloggers, and YouTubers are always on the lookout for new products that excite them. You can contact those influences in your niche and style and introduce them to your products. It's even better if you extend free samples with an offer that incentivizes them– this way, they get the first taste of what you create, so they will pour their hearts out when talking about it online!
If done right, collaborating with influencers gives you exposure and a fantastic opportunity to gain credibility within the industry — it adds another layer of credibility to your brand! The impact on potential customers will be exciting — this type of eager review creates an atmosphere of honest enthusiasm that appeals to clients like no other form of advertising.
Building any type of business can be hard and frustrating. We get it, however, with the right strategy, work ethic, and tools at your disposal. You can ensure that you'll take off in creating a successful hair business. Uphold the highest standards of integrity and keep a positive working attitude when facing challenges. Remember to keep your customers happy by offering them something consistent with each visit. Allow yourself ample growth opportunities – reach out and explore possibilities of networking and linking up with other resources that could support achieving your goals. Rise above discomfort in pursuing your dreams by embracing calculated risks and unafraid negotiations targeted towards mutually beneficial outcomes. Always keep learning, stick firmly to your roots, and never forget self-care – now go forth for success! Good luck!
Read other articles by us: Style Blog – BeDazzle Hair Sista