***Product Information***
-Lengths: 12″-18″ inches
-Weft: Machine Double Stitch
-Hair: Brazilian, Malaysian, Peruvian
-Hair Type: 100% Virgin Remy Human Hair (No Chemical Used)
-Color: 1B Natural Black
Full Head: 1-2 bundles for lengths up to 16″, and 3-4 bundles for lengths 18″ and up.
Luxury and Craftsmanship:
Luxury Unprocessed Virgin Hair: Our Afro Kinky Curl Bundle is meticulously sourced and crafted to provide you with the most luxurious unprocessed virgin hair on the market. We understand that you desire the finest quality, and that's precisely what you'll get.
Handcrafted Excellence: Each strand of our hair extensions undergoes a careful, artisanal process to ensure they maintain their natural curl pattern and vitality. This is the result of unparalleled craftsmanship that only a select few can provide.
Well-Maintained Curls: Our hair extensions feature the Afro Kinky Curl pattern that's known for its beautiful, natural-looking curls. You'll have hair that turns heads, leaving everyone wondering how you manage to keep it so perfect.
Benefits:
Confidence Booster: Achieve the look you've always wanted, and feel confident and empowered every day.
Time-Saving: No need to spend hours on your hair every morning; our extensions simplify your routine.
Premium Quality: You'll instantly notice the difference in the texture and appearance of your hair.
How to Care:
To ensure your Afro Kinky Curl Bundle retains its luxurious quality, follow these care tips:
Gently detangle your hair with a wide-tooth comb before washing.
Use a sulfate-free, moisturizing shampoo and conditioner.
Air-dry your hair whenever possible to prevent heat damage.
Store your extensions in a cool, dry place when not in use.
MUST READ!! Minimal shedding is normal.
Customer Questions and Concerns:
Q: Are these extensions suitable for all hair types?
A: Yes, our Afro Kinky Curl Bundle is designed to blend seamlessly with a variety of natural hair types, making it suitable for everyone.
Q: Can I color or bleach these extensions?
A: While it's possible, we recommend consulting a professional stylist to ensure the best results and minimize damage.
Q: How many bundles do I need for a full head?
A: Typically, 2-3 bundles are sufficient for a full head, depending on your desired thickness and the length of the extensions.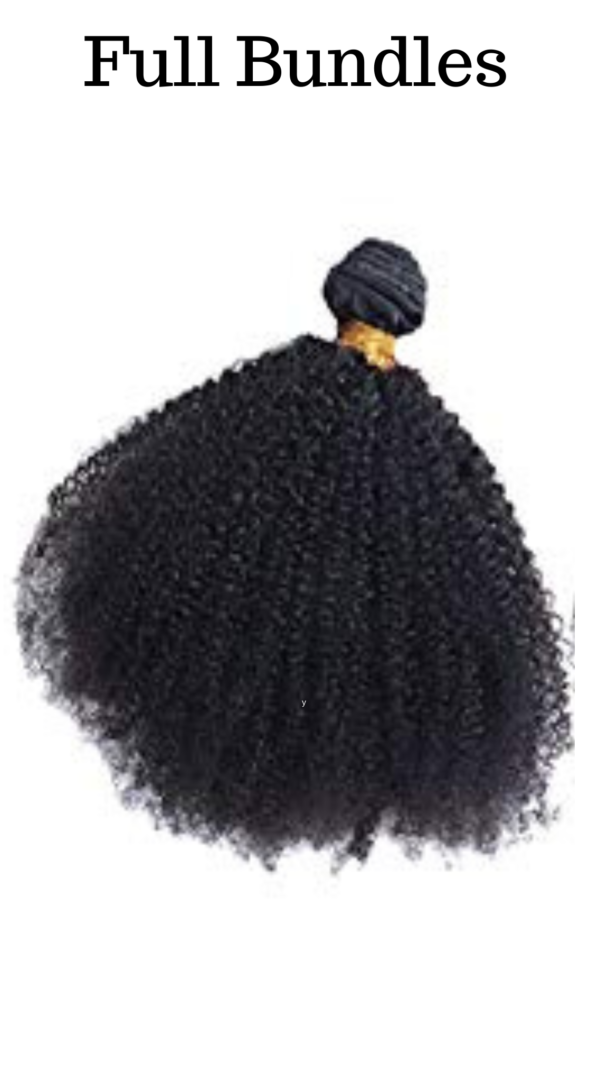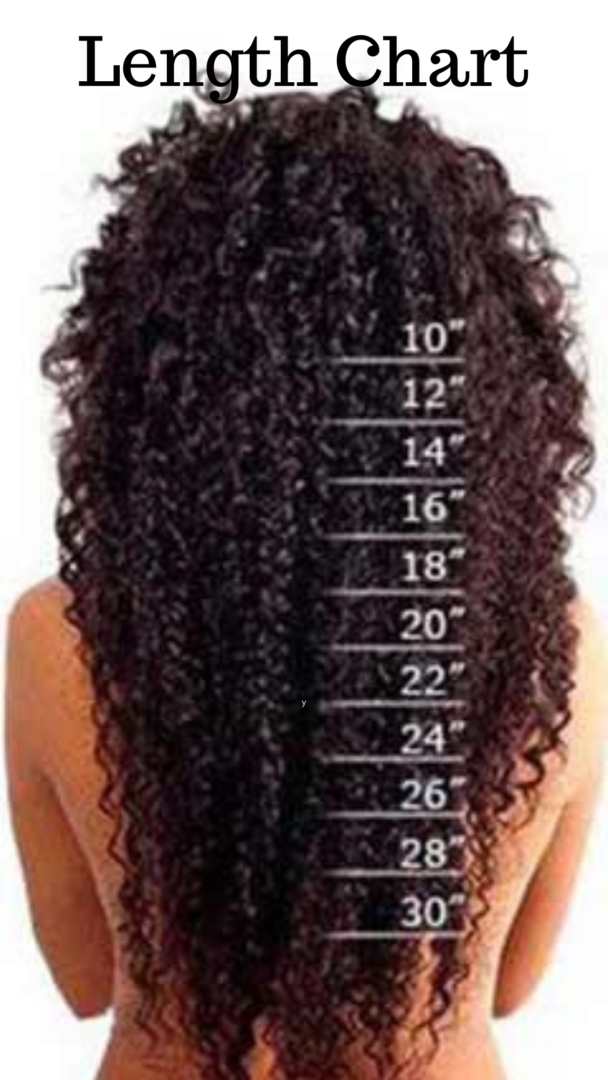 How To Measure Your Bundle