Welcome to the world of effortless style and confidence! Our stylish Human Wig is designed to provide you with a natural straight, comfortable, and stunning look in no time. Say goodbye to the hassle of traditional wigs and embrace the ease of our glueless wig.
****What You Receive****
****Product Information****
-Lengths: 16″-28″ inches
-Hair: 100% Raw Virgin Human Hair REMY!
-Color: Natural Black 1B (can be dyed)
-Hair Style: Brazilian
-Hair Texture Natural Straight
-Lace: 4×4 HD Lace, 5×5 HD Lace
-Density: 150%, 180%
-Knots/Hairline: Pre-Plucked
****Key Features****
– 100% Human Hair: Natural Straight wig is made of high-quality human hair, giving you a soft and natural feel. It blends seamlessly with your own hair for a flawless look.
– Glueless & HD Lace: Forget about messy glues and tedious lace installations. Our wig is designed for easy wear – simply put it on, adjust the straps for a secure fit, and you're good to go! Not to mention its sheer lace is undetectable giving you a natural appearance.
– Perfect Sleek: The Natural Straight tresse add a touch of sophistication to your look. Feel fabulous and fashionable every day!
– Easy to Style: Our human hair wig can be styled with your favorite heat tools, allowing you to create versatile looks for any occasion.
– Suitable for All: Whether you're experiencing hair loss, need a quick style change, or simply want to try a new look, our wig is perfect for everyone.
****How to Care**** 
Hair Styling Tips:  
Always Comb/Brush hair extensions starting at the bottom and work your way up gently.

 

Avoid pulling, combing and brushing hair extensions at weft. (Hair will last longer)

 

Always Air dry hair extensions after washing. 

 
Hair can be flat ironed, bleached and dyed. Like your own hair applying heat, bleaching and coloring can change hair quality. 
For best results: Wash once or twice a month. Use 1 to 2 squeeze of sulfate free shampoo in sink full of cold water stir. Turn wig inside out and press into water soak for 5 to 10 minutes and rinse well. Refill sink with clean cool water. Apply conditioner and gently work through wig with fingers for 3 minutes. Rinse with cool water, pat excess water out of wig. Apply leave in conditioner, or styling form of your liking and set to air-dry. Rinse with cool water, pat excess water out of wig and air-dry. 
MUST READ!!***Applying heat, bleach and color can change hair quality.  
More Details
HD Invisible Lace has small knots for a natural hairline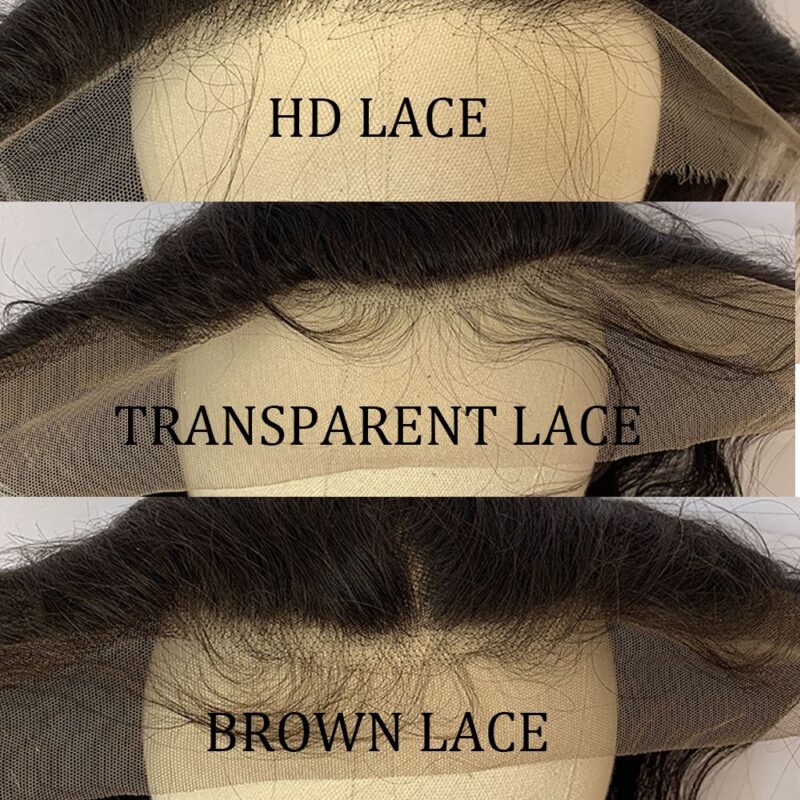 Closure