***********What You Receive************
1- Wig
************Product Information*************
-Lengths: 10″-14″ inches
-Style: Yaki Straight
-Hair Type: 100% Virgin Human Hair REMY! (No Chemicals Used)
-Lifespan: One year or more (with proper care)
-Color: 1B Natural Black (can be dyed)
-Density: 150%, 180%
-Hair Style: Brazilian
-Lace: 4×4 Lace Closure, 13×4 Lace Frontal, 13×6 Lace Frontal
***********Proper Care for Extension Longevity*********
Straight & Wavy Hair Styling Tips:
Always Comb/Brush hair extensions starting at the bottom and work your way up gently.
Avoid pulling, combing and brushing hair extensions at weft. (Hair will last longer)
Always Air dry hair extensions after washing.
Hair can be flat ironed, bleached and dyed. Like your own hair applying heat, bleaching and coloring can change hair quality.
For best results: Wash extensions once or twice a month.
For best results: Wash once or twice a month. Use 1 to 2 squeeze of sulfate free shampoo in sink full of cold water stir. Turn wig inside out and press into water soak for 5 to 10 minutes and rinse well. Refill sink with clean cool water. Apply conditioner and gently work through wig with fingers for 3 minutes. Rinse with cool water, pat excess water out of wig. Apply leave in conditioner, or styling form of your liking and set to air-dry.
MUST READ!!***Applying heat, bleach and color can change hair quality. We recommend applying a heat protectant before using heated styling tools and a professional stylist to color hair extensions***
More Details
100% Virgin Remy Human Hair
Hand Tied Soft Lace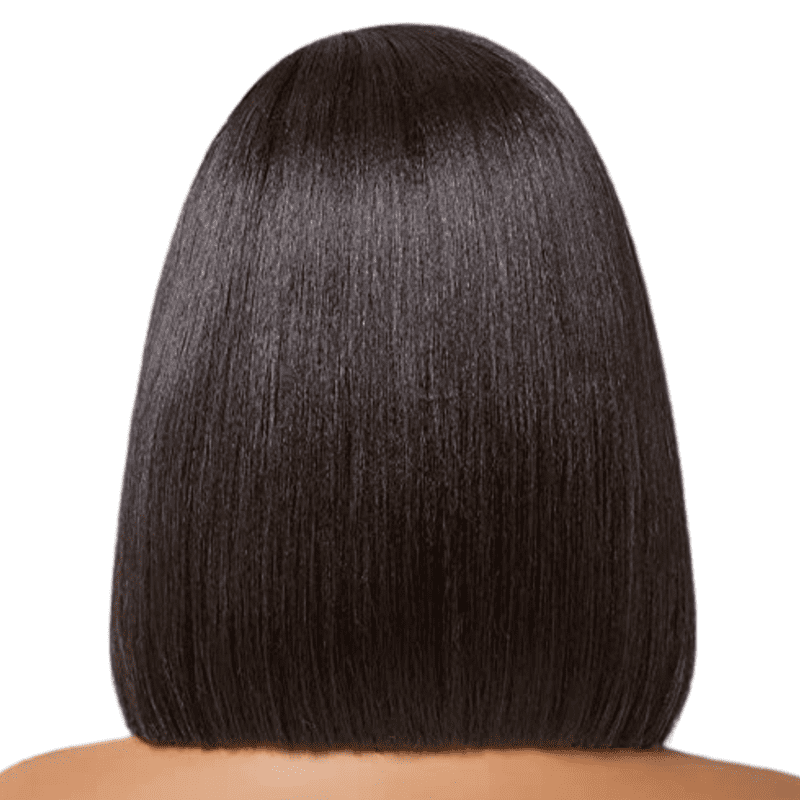 Yaki Kinky hair refers to the processed texture in which hair resembled relaxed blow out hair. Provides a natural look and mimics African hair texture. This offers real human hair with a gorgeous coarse texture making it an ideal choice for anyone looking to blend in their natural hair with the same feel and volume.
Lengths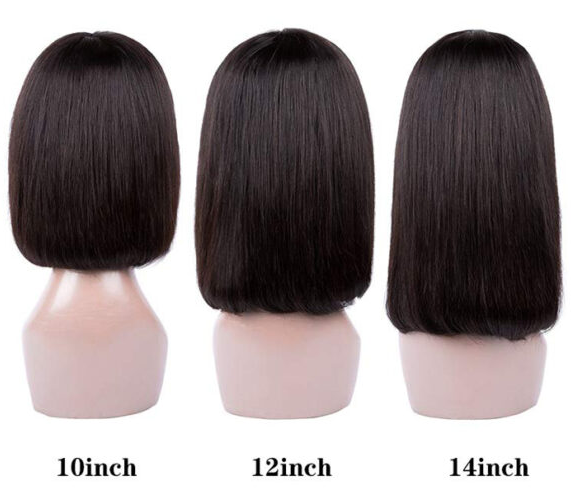 Lace
Available in 4×4 lace, 13×4 lace, and 13×6 Lace