Not everyone is blessed with a head full of healthy and stunning hairs, but does that mean you are damned for eternity with weak and brittle hair? Absolutely not; you can try to improve the health of your hair or use different hair hacks to create voluminous and healthy-looking hair.
Here are a few tips that tell you how you can create the perfect look without spending too much on good quality hair care products, hair extensions, or styling tips.
1. Keep It Clean
Excessive dirt accumulation or natural scalp oil can make your hair appear weak and brittle. It can weaken the hair follicles resulting in excessive hair fall. While this may sound devastating, the remedy for this problem is very simple and something we already do.
If you have an oily scalp or have a job that requires you to be outdoors, you should wash your hair off more frequently to keep it clean. A clean scalp will automatically create the illusion of healthier and fuller hair.
2. Use Selective Products
Hair care product manufacturers create enticing advertisements and target your problems to trick you into buying anything you find on the supermarket racks. Instead of blowing off all your money on any hair products you can get your hands on, try to streamline the products that have a positive effect on your hair.
Only use selected products that give you instant and evident results. This reduces the chemical used on your hair, which could damage your hair in the long run.
3. Keeping Heat Away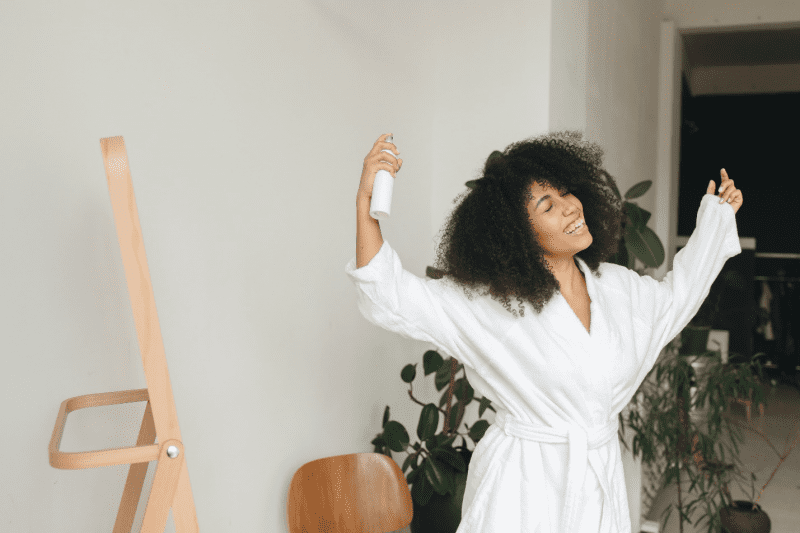 Whether you're heading out for a lunch date or an evening party, you reach out for your styling tools. The more frequently you socialize, the more you expose your hair to heat. Constant heat application can weaken the hair strands causing hair breakage.
In order to keep your hair naturally shiny, healthy, and voluminous, you must ensure that you use minimal heat on your hairs.
4. Alternate Hairs Styling Methods
When we tell people to stay away from heat, they start wondering about different ways to style their hair. While some people opt for natural hair remedies to style their hair, others would give up altogether. We believe that instead of pulling and tugging at your own hair for a preferred hairstyle, you can always use clip-in hair extensions or human hair wigs to create the style you want.
For a summer look, you can always choose to get a small bob-cut hair wig. However, if you want a little volume and length added to your hair, you can always opt for body wave clip-in hair extensions.
Buy Hairs Extensions & Wigs from the Experts!
Bedazzle Hair Sista is an expert at creating the perfect hair weave bundles for you. Whether you want seamless hair extensions or a trendy-looking natural human hair wig, we can always help you out.
Take a look at our top-quality hair extension collection, and pick out the one that suits best for you. Give us a call for more information, or place an order today!
Read other articles by us: https://bedazzlehairsista.com/styleblog/