Black women have always been known for their versatility and creativity with hair. They can go from rocking natural curls to sleek, stylish straight hairstyles. However, being fashionable with your hair can be challenging. With so many trends and styles, deciding what look to go for can be overwhelming. We're here to help you choose the most fashionable and hot hairstyles for black women in 2023.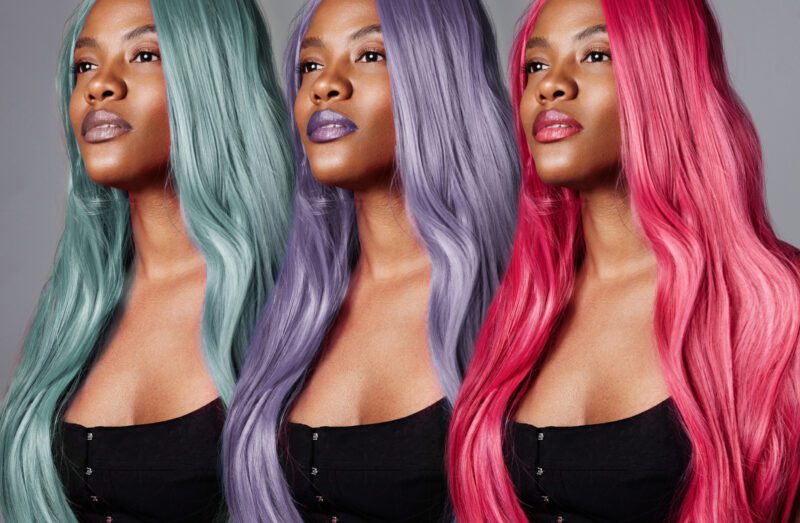 Bold Colors: One of the hottest hair trends for black women in 2023 is bold and vibrant hair colors. This year, we will see a lot of colors, such as electric blues, rainbow shades, and fiery reds. With the right color, you can completely transform your look and stand out in the crowd. Experiment with different shades to find what works for you, and feel free to mix it up.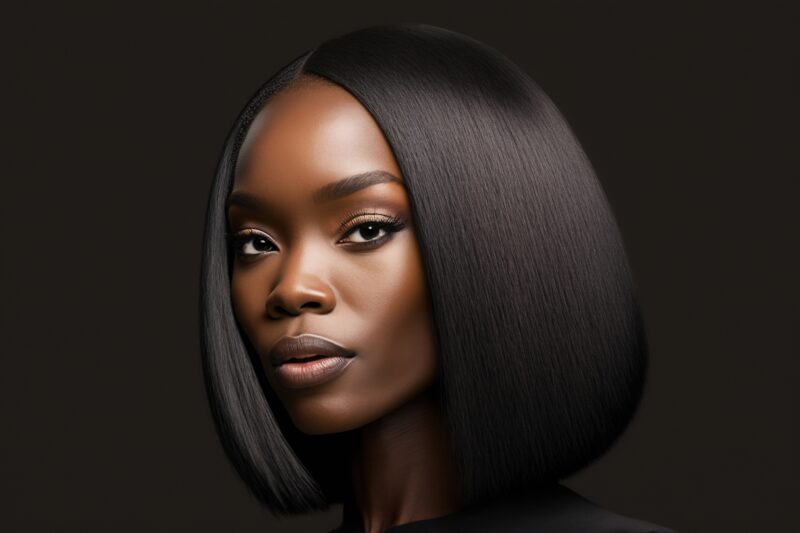 Textured Pixies and Bobs: Short hair has always been a go-to style for black women, but in 2023, textured pixies and bobs will be all the rage. Whether you opt for a choppy bob or a tousled pixie cut, ensure your hairdresser incorporates texture and volume to create a playful and trendy look. You can accessorize your style with hats, scarves, and head wraps to add a bit of personality.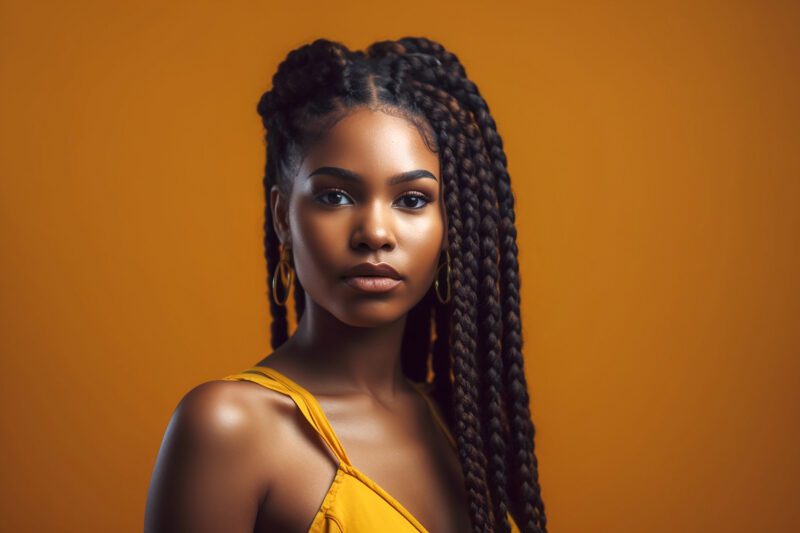 Protective Styles: As black women embrace their natural hair texture, the natural hair movement has continued to grow. Naturalistic styling is a hot trend for 2023 as more women ditch relaxers and embraces their naturally curly or oily hair. It's important to remember that natural hair requires care and attention, but the results are worth it. Bantu knots, twist-outs, braids, and wash-and-go styles are just a few ways to rock your natural hair.
Bohemian Beauty – Box Braids: Box braids are always on-trend, but they're getting a refresh in 2023. This year, the look is about embracing your natural texture and adding bohemian flair. Think longer braids with loose curls and tousled waves. Boho box braids are low maintenance and perfect for dressing up or down.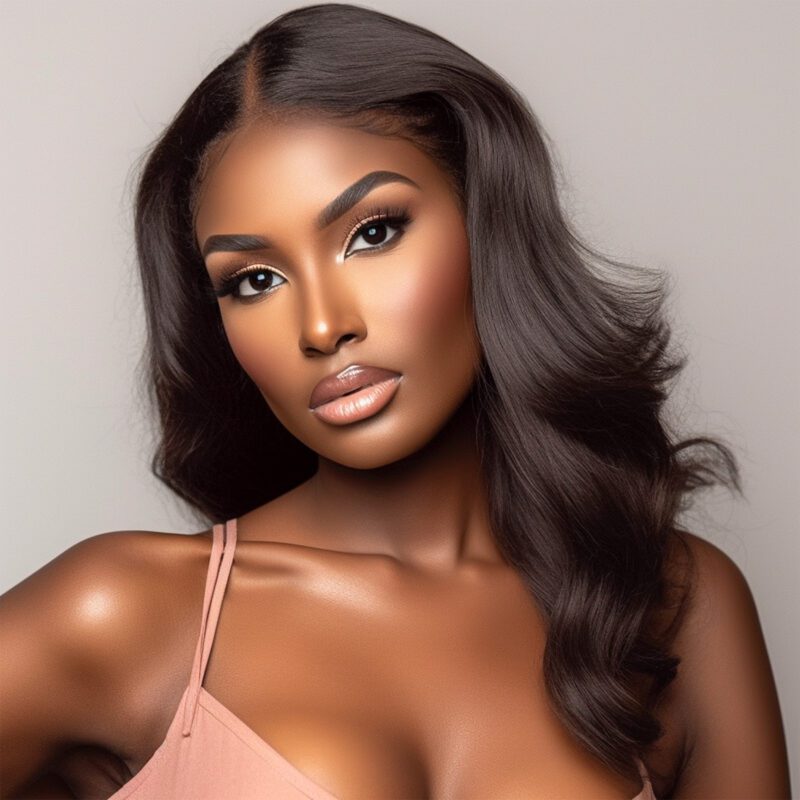 Layers and Extensions: Adding layers to your hair can create a stylish and modern look. Layered cuts enhance your natural texture, adding movement and volume to your hair. This year, we will return to the 90s trend of hair extensions. Extensions can be added to your natural hair for length, volume, and versatility. With extensions, you can create a dramatic change in your look without the commitment of cutting your natural hair.
Hair accessories: Hair accessories are set to be big in 2023. Expect more experimentation with hair accessories, from headbands hair clips, and scarves. Hair stylists will use these accessories to enhance and elevate hairstyles, giving them a more stylish look. Hair accessories will be perfect for those who want to add more personality to their hairstyles.
Natural Afro: For all the curly hair girls out there, it's time to let your natural texture shine! Afro styles are taking center stage in 2023, with a wide range of styles. Whether you rock a TWA or a huge fro, there's an Afro hairstyle perfect for you. Embrace your natural curls and create a look that's uniquely yours. Enhance your small, medium, or large curls to create big hair that will make you feel like a diva. Say goodbye to heat tools and chemicals, and let your natural beauty take the spotlight. Trust us; this trend is one you will want to take advantage of.
The Chic and Sleek Look: Finally, the sleek and chic look is always trendy, classic, and timeless. A straight and smooth look can be achieved using a flat iron, a blow dryer, or even a hair straightening brush, such as the trending straightening brush. With the right tools, a sleek hairdo will always be in style and work for almost any occasion.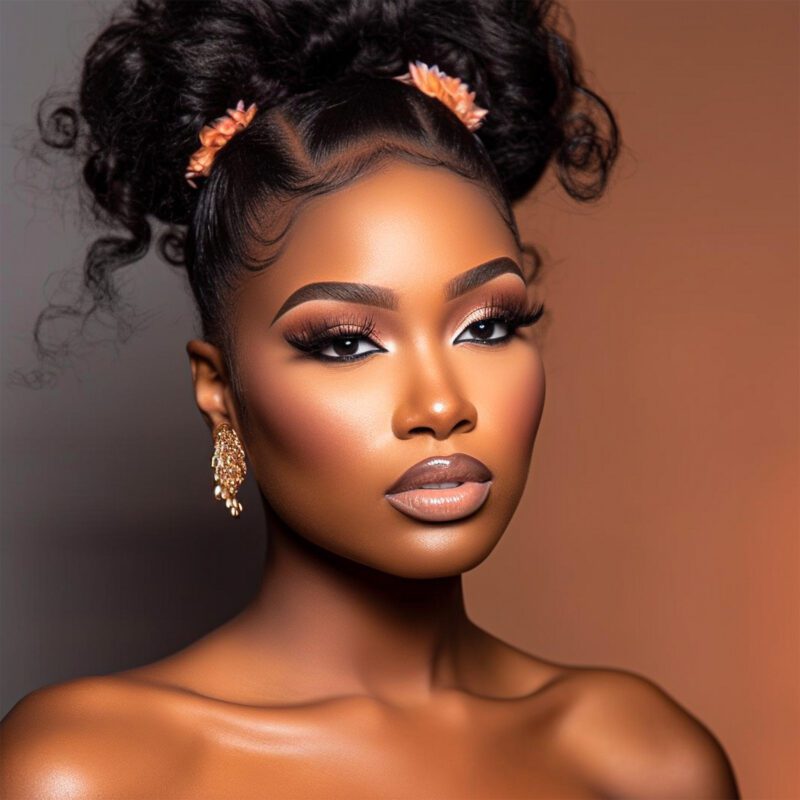 Classic Twist – High Ponytails and Buns: The high ponytail and bun are timeless and have been around for years, but they're back with a twist. The trend is about twists, braids, and textured looks. You can elevate the classic style by adding a metallic hair clip or chunky gold hoops. This effortless look is perfect for any occasion.
In conclusion, black women have always been at the forefront of hair trends, and the year 2023 is no different. Whether you opt for bold colors, natural styles, layered cuts, or something in between, the key is to be confident and embrace the hairstyle that makes you feel your best. From short to long, straight or natural, there is a trend for everyone in 2023. So, take a chance, try something new, and switch up your look!
Read other articles by us: Style Blog – BeDazzle Hair Sista