Get Natural Coils full of bounce without the use of products. 
************What You Receive************
************Product Information*************
-Hair Type: Synthetic Fibers (High Quality Heat Resistant)
-Color: 1B (Natural Black), T1B30, T1B27, T1B/Grey
-Style: Coily/Spring Twist
-Wig Cap: Average Size 20″-22″ (Adjustable Straps. Can be adjusted to fit Most Heads)
-Color may appear slightly different than pictured due to your monitor settings.
***********Proper Care for Extension Longevity********* 
Always use Fingers comb through hair and separate hair extensions starting at the bottom and work your way up gently. 
Avoid pulling, combing and brushing hair extensions at weft. (Hair will last longer) 
Store wig on mannequin head or plastic bag in cool dry place.
Always Air dry after washing.  
For best results:

Wash once or twice a month. 
For best results: Wash once or twice a month. Use 1 tablespoon of synthetic wig shampoo or liquid laundry detergent in sink full of cold water. Soak for 5 minutes and rinse well. Refill sink with clean cool water. Apply 1 tablespoon of synthetic wig conditioner and gently work through wig with fingers. Rinse with cool water, pat excess water out of wig and air-dry.
More Details
100% Premium Fibers that give soft, natural, and bouncy curls.
No Lace! No Glue! Easy Intsall!
Natural Appearance and Lightweight Cap.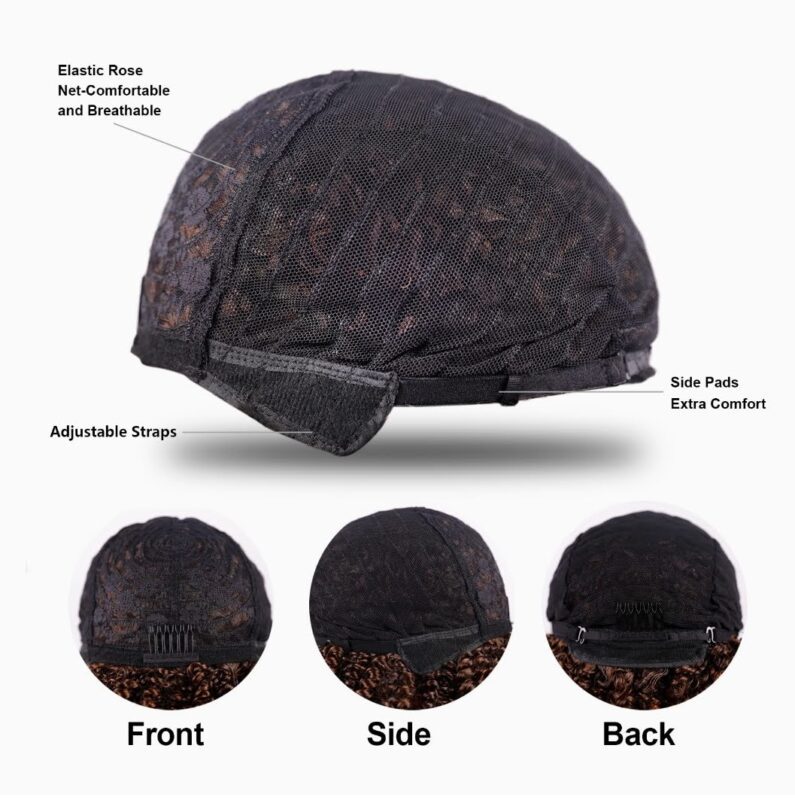 Available Colors