Introducing bob Human Wigs – the ultimate no-lace wig with bangs. Constructed from natural human hair, these wigs are lighter and softer than regular lace-front wig, so they don't irritate your skin or nick you trimming around the edges. Bob's lightweight root construction means that we're making them available in many different lengths – start browsing for your perfect match today!
*************What You Receive************
************Product Information*************
-Length: 10″-14″
-Hair Type: 100% Raw Virgin Human Hair
-Color: 1B Natural Black
-Hair: Brazilian
-Hair Texture: Straight
-Density: 180%
-Cap: Brown or Black, Medium fits average heads size 21.5-22.5″ with 3 Combs and 2 Adjustment Straps
**** Key Features****
– Natural-looking: Our human hair wigs are expertly crafted to mimic your real hair, offering a seamless blend and a realistic appearance.
– Soft and comfortable: The high-quality human hair ensures a soft, silky feel that's gentle on your scalp and comfortable to wear throughout the day.
– Versatile styling: Suitable for work, casual outings, and special occasions, the Bob Wigs provide ultimate flexibility to match your style needs.
– Hair protection: Give your natural hair a break from heat styling and chemicals, and let our wigs take care of your look without causing any damage.
****How to Style**** 
Hair Care Tips:
-Always use Fingers to comb through hair and separate hair extensions starting at the bottom and working your way up gently.
-Avoid pulling, combing, and brushing hair extensions at the weft. (Hair will last longer)
-Apply light conditioner or styling form.
-Always Air dry after washing.
Hair can be flat ironed, bleached and dyed. Like your own hair applying heat, bleaching and coloring can change hair quality. 
For best results: Wash once or twice a month. Use 1 to 2 squeeze of sulfate free shampoo in sink full of cold water stir. Turn wig inside out and press into water soak for 5 to 10 minutes and rinse well. Refill sink with clean cool water. Apply conditioner and gently work through wig with fingers for 3 minutes. Rinse with cool water, pat excess water out of wig. Apply leave in conditioner, or styling form of your liking and set to air-dry. Rinse with cool water, pat excess water out of wig and air-dry.

MUST READ!!***Minimal shedding is normal. 
More Details
******Beginner Friendly, No Lace ******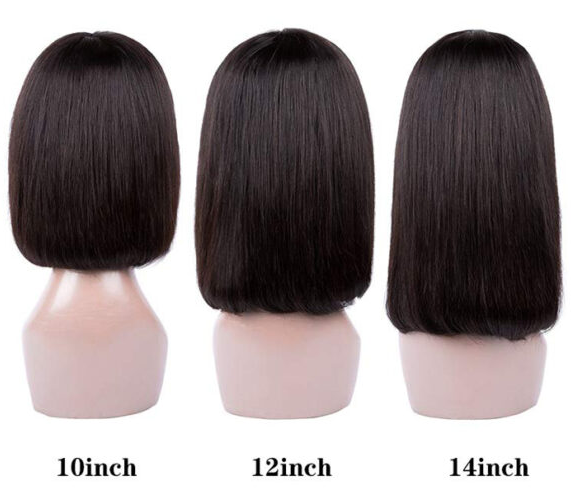 Classy & Sleek
100% raw virgin human hair
Medium Size (21″-22.5″ inch)
Adjustable strap & 3 comb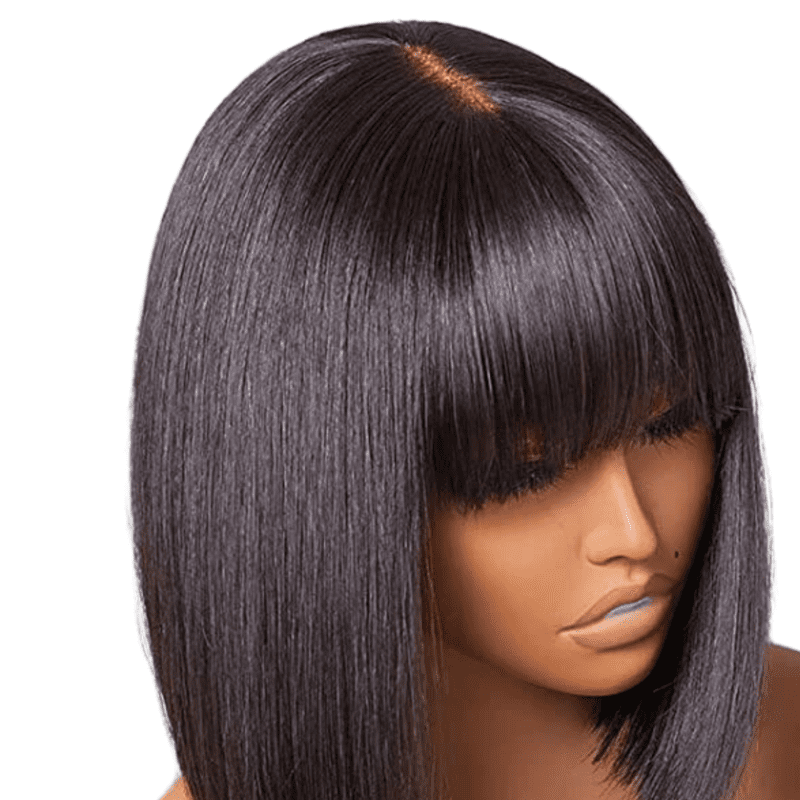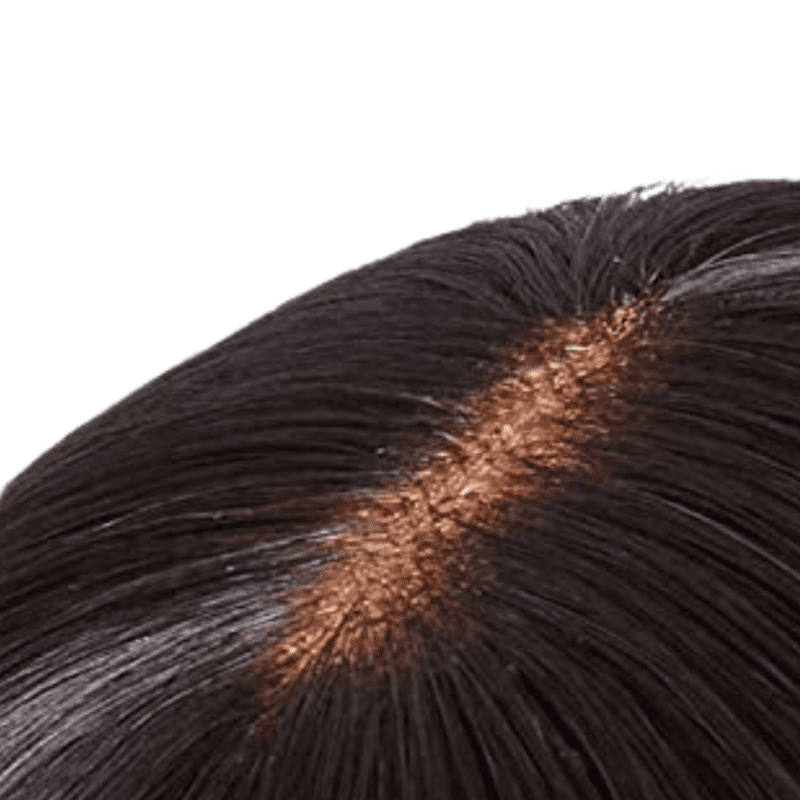 Machine Made Wigs
Glue-less machine made non lace front wigs for black women.
Elastic cap very comfort and Fit well
Soft & Natural human hair material can be last long time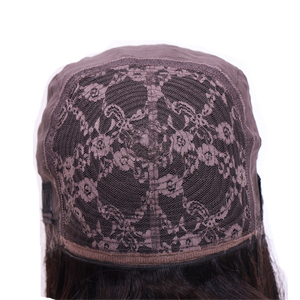 Easy to Adjust the Cap Size
2 adjustable straps, You can adjust to your size
Durable & comfortable wear
Super Easy to install