Are you looking for a wig that looks realistic and natural while feeling comfortable and light? Are you searching for that one style, length, or color to complete your look but need help finding what you are looking for? We understand how vital the right fitted wig is, so we want to share our tips on finding the right fitted wig without breaking the bank. 
There are various ways in which black women with alopecia, hair loss from cancer treatments, or any other health-related issues can purchase quality yet affordable wigs explicitly tailored to their needs. Additionally, professional wig makers specializing in creating custom and perfectly fitting wigs will learn some great advice worth exploring when piecing together these unique pieces of apparel. Discuss these topics further and provide insight into what makes the genuine and authentic fit special today!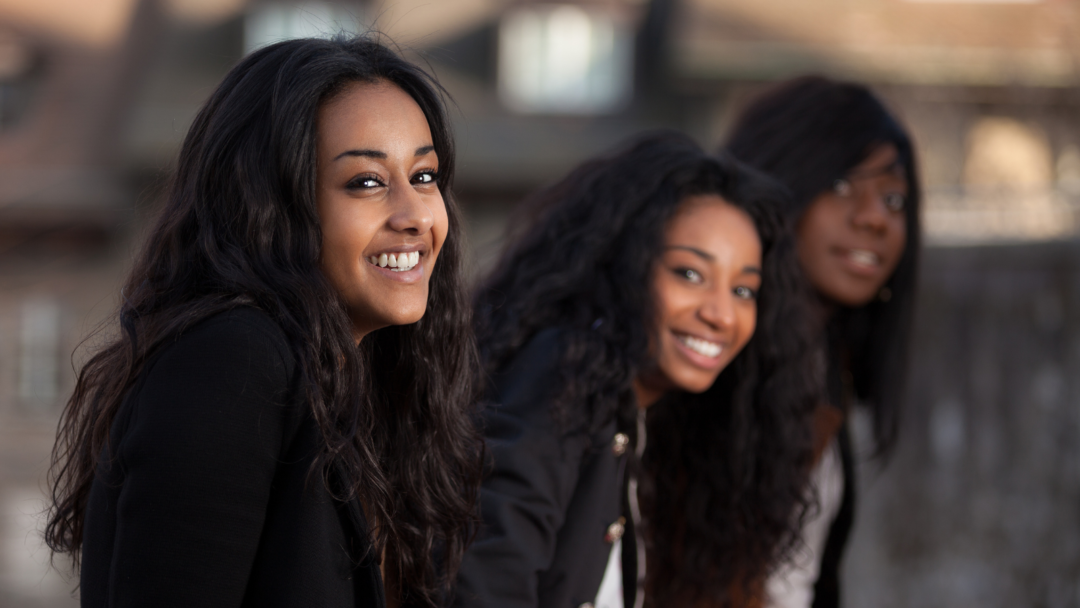 Shopping for beautiful wigs should be an exciting experience, but it can be challenging to get the right fit if you order a size different from your head. The cap construction of a wig affects its overall look and feel, as well as how it wears on your head. Taking the proper measurement before purchasing can keep you from looking unflattering or embarrassing due to an ill-fitted wig. Put yourself first by investing in the size that best fits your beautiful shapely head. A perfect fit will never fail you, ensuring beautiful wear throughout many styling adventures!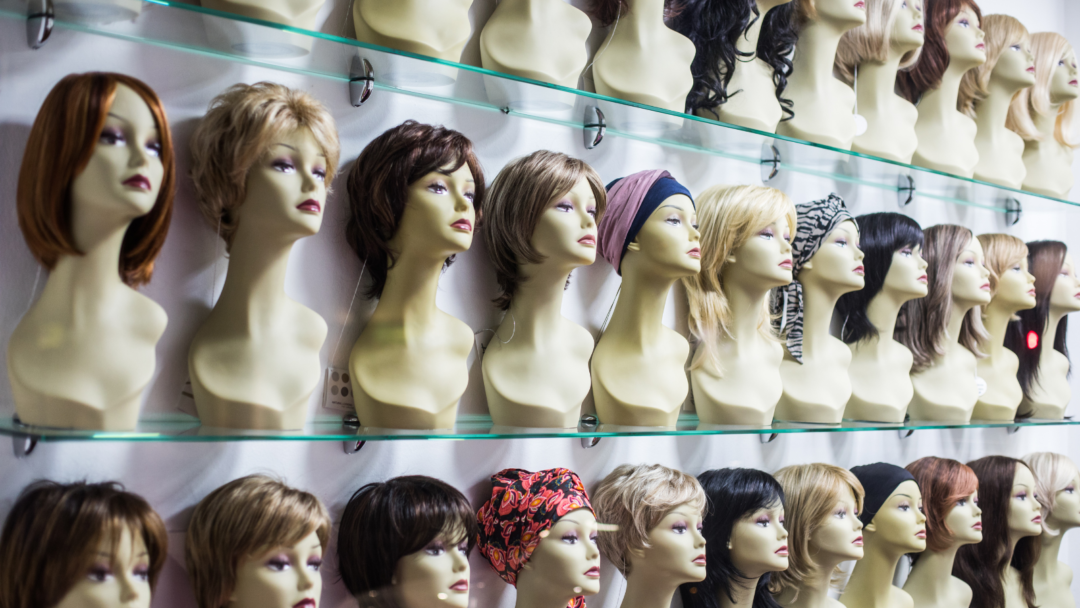 Wigs come in cap sizes small, medium, and large, with adjustable straps to make them even more comfortable. If you have an average cap size of 22.5 inches and want a snugger fit, the adjustable straps can reduce the overall size by up to four centimeters (or just over 1.5 inches). For those with larger cap sizes – measuring around 23.5 inches – try shopping for extra-large cap sizes, which will give you a cap circumference plus an additional inch for maximum comfort. Small cap wigs measure between 20 and 21.25 inches in circumference, giving those with smaller heads enough coverage without feeling too loose or like it's sliding off your head. With custom-made cap construction, wig wearers of all sizes will find the perfect fit for their head and style needs.
A perfect fit is critical to ensure your wig looks beautiful on yourself. To get an ideal custom fit, use a flexible fabric or plastic tape measure and accurately measure your head size. Start by measuring around your head, followed by the front of the hairline to nap (front to the back of the head), then ear to ear across the forehead and the top of your head, temple to temple around the back, and lastly the nap of your neck in the back. This way, you will receive the most accurately sized wig that will fit comfortably and look beautiful when you wear it.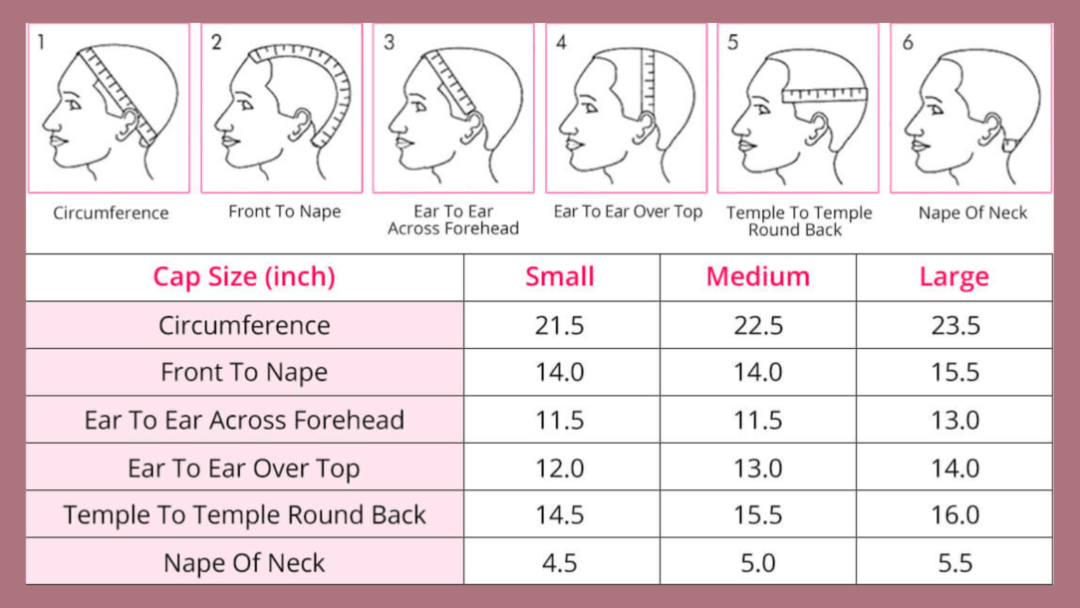 Cap Constructions & Customizations
Lace wigs are more than a trend – they offer real advantages when achieving a more natural look. When considering getting custom lace wigs, it is essential to know the various styles of cap constructions, providing different levels of comfort, great looks, and correct fit. For the best results and most comfortable wear, Lace Fronts, Lace Frontals, and Full Lace Caps are all attractive options that create a natural design for your new wig. All these custom wigs come with adjustable straps to customize the fit. Lace cap wigs provide many different styles with a correct fit and the capability to look and feel realistic. With the innovative full lace cap construction, these wigs have stretch material that offers greater flexibility from ear to ear and in the back. The most common benefits of full lace cap wigs with stretch material from ear to ear are that they have the most versatility when it comes to custom designs tailored to your desired style, donned for longevity, and adjusted for any occasion or special occasion with ease. One drawback is that some users may find them difficult to install themselves – though with a few helpful tutorials, this soon ceases to be an issue! Lace cap wigs are versatile and beautiful ways to enhance your look without sacrificing a lot of time and effort, allowing you to enjoy wearing them yourself.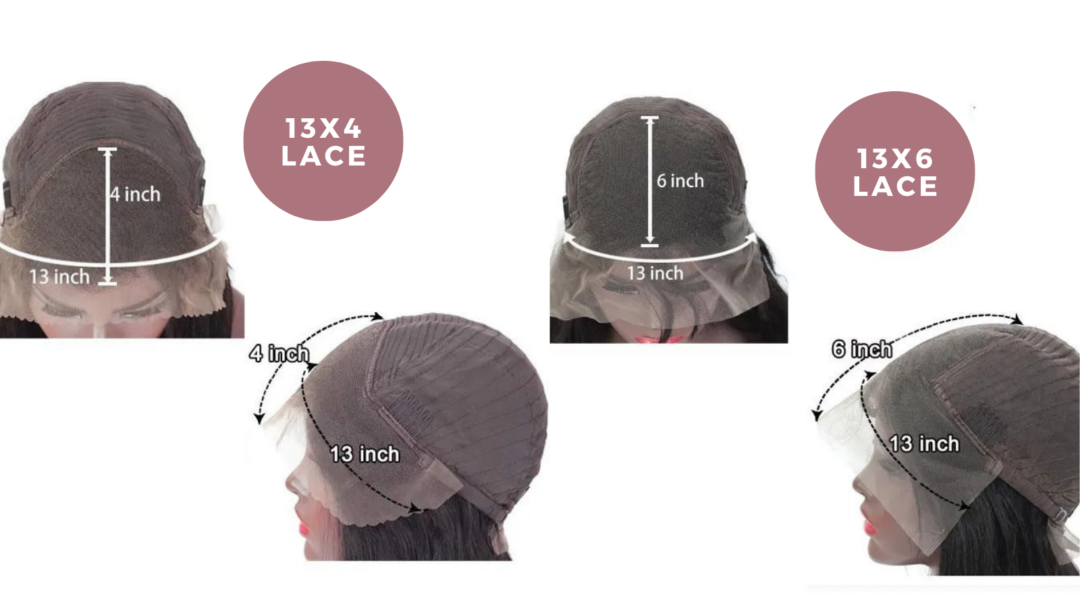 Silk base lace front wigs offer a unique cap construction for wig wearers with medical conditions or aging causing hair loss or thinning. By completely hiding the knots that tie the strands of hair to the cap, these wigs create an incredibly realistic effect, making it appear like hair is naturally growing from the scalp. The lace base makes them especially appealing to those facing hair loss due to chemotherapy, alopecia, or other medical conditions. Custom-made silk base lace front wigs are also becoming particularly popular because they provide an even more realistic style and texture, making it easier to customize color and hair length. These are the perfect solution to regain confidence in their physical appearance.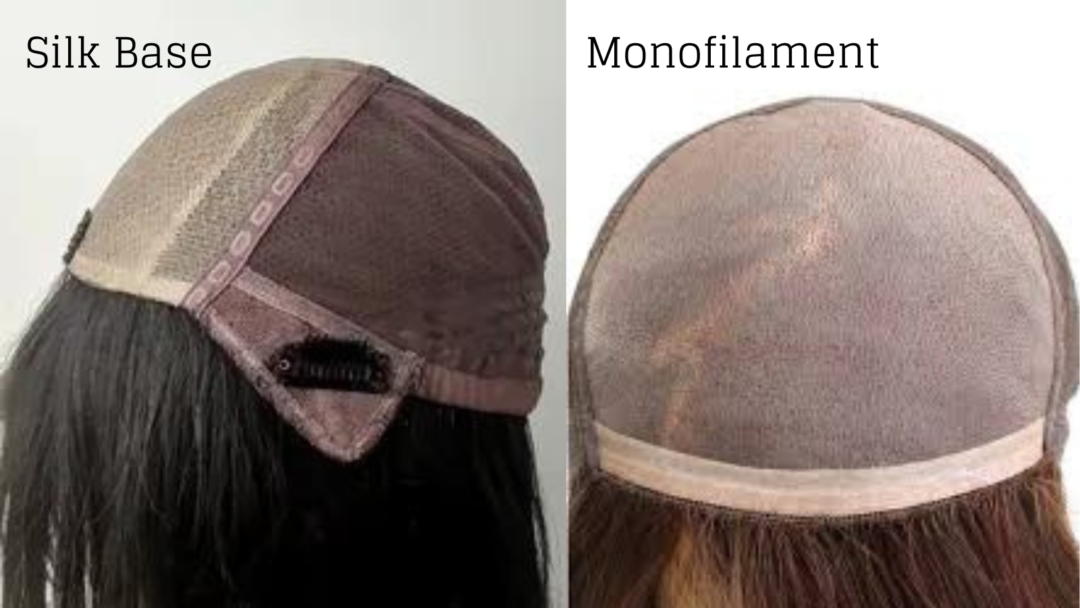 Glueless lace wigs are incredibly useful cap constructions that provide an easy-to-wear and remove wig that doesn't require glue. This cap is especially ideal for those who like the freedom of removing wigs with ease at the end of the day and for suffering from hair loss, as it allows them to wear a full lace wig without the need for adhesives. In this instance, they might prefer a thin skin perimeter to gain a better seal when worn. However, it's essential to remember that if you tend to perspire or have oily skin, an adhesive may not hold – otherwise, you risk trapping moisture and experiencing additional discomfort. No matter what cap construction you choose, glueless lace wigs are invaluable solutions to hassles often experienced in wig-wearing.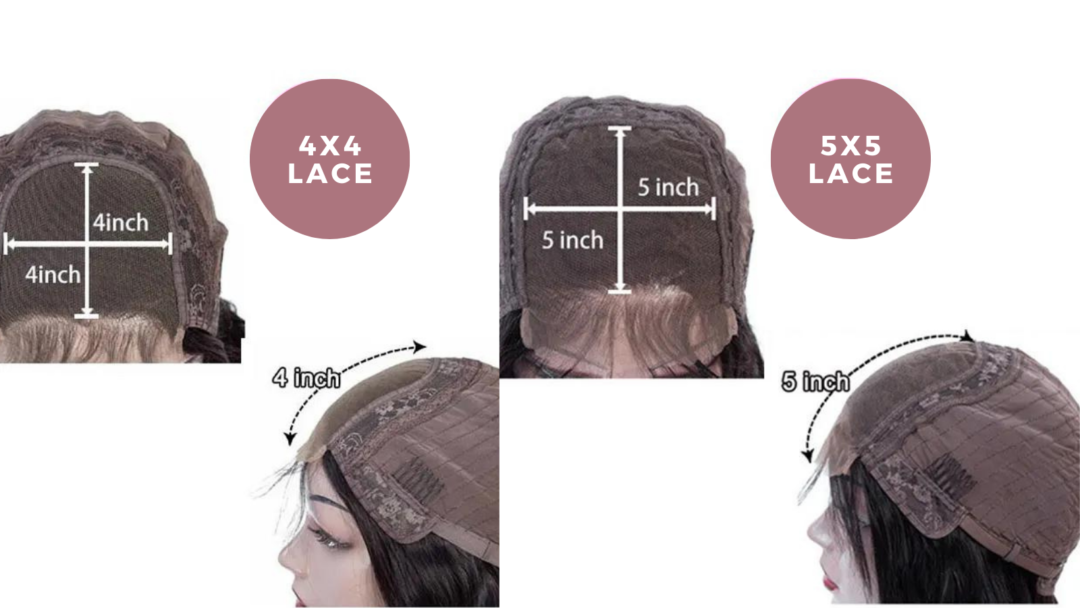 U-part wigs perfectly balance convenience and versatility when styling your hair. Unlike more traditional cap construction wigs, U-part wigs don't require any glue or tape to install, allowing you to rock a stylish look without the commitment of complex applications. Not to mention, these wigs can be easily applied and styled in a matter of minutes. Plus, the fact that a portion of your natural hair will be left out gives you the flexibility to section out your hair according to personal preference for an even more natural-looking finish. In short, U-part wigs make it easy for you to take control of your hairstyles easily and confidently.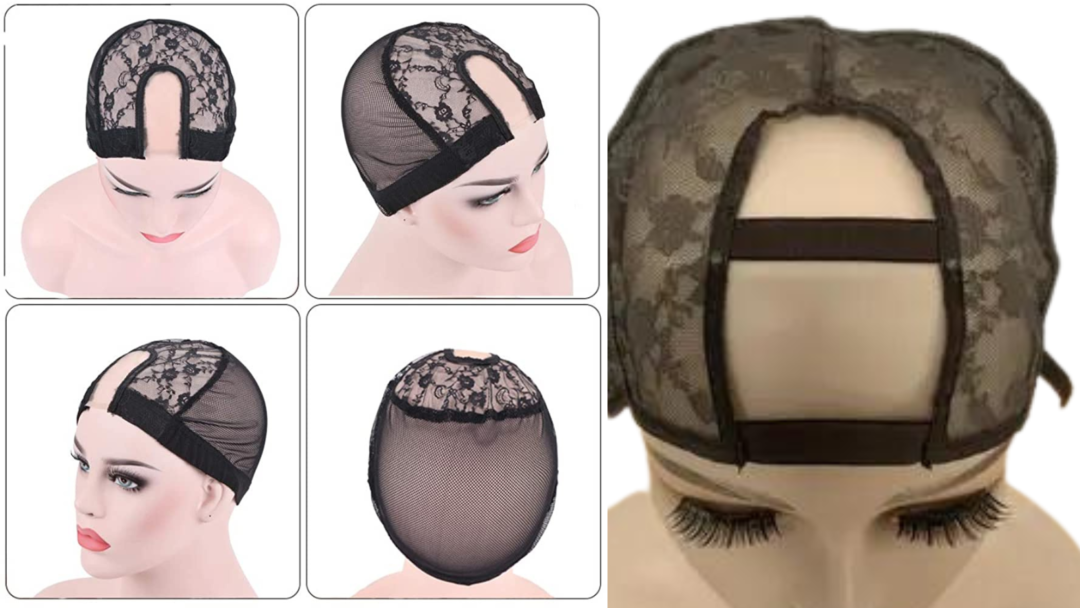 Wigs with any of these cap construction styles will enhance your look and make you feel confident. Custom wigs offer the perfect solution for those looking to make a statement with their hair and cap construction. With a wide range of options, including light colors or dark colors, different blends for a multi-tonal look, dark roots with light ends, different densities of hair, hidden knots, larger or smaller cap sizes, human cuticle (unprocessed) hair, treated hair or synthetic hair — the choice is yours. And with no glue needed for your custom wig design and easy everyday wear, you can trust that your piece will be with you for years to come. 
Wearing a fitted wig is the perfect way to enhance your beauty and showcase your style without putting in too much effort. The benefits of wearing a fitted wig are genuinely unique. Whether you're looking for a more natural look, more volume, or more protection for your hair, it's worth investing in one today. In addition to looking beautiful, you'll also be free from worries on bad hair days and be able to switch up your look whenever you feel like it. So go ahead and buy yourself a beautifully designed fitted wig now! Discover the magic they can bring into your life- it's worth every penny. Moreover, no matter what beauty journey you embark on with a fitted wig, invest in quality products to reap all its benefits. So don't hesitate — to find a trustworthy and experienced manufacturer today for the unique style and design you desire.