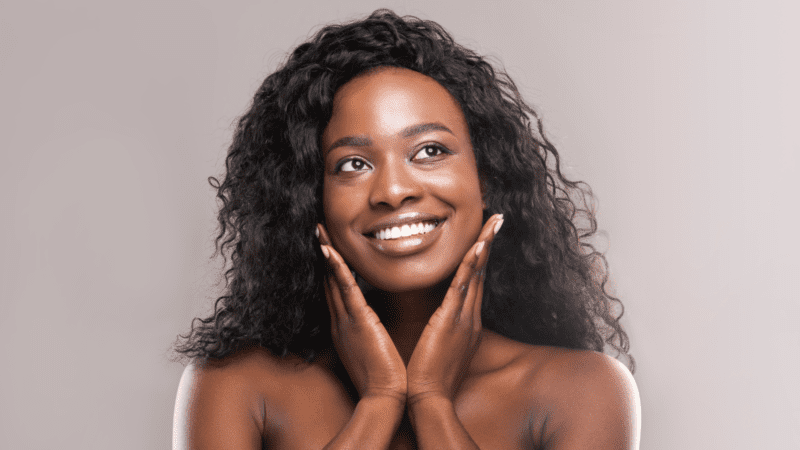 For busy women, finding the perfect wig is hard enough. With so many options, styles and shapes it can feel overwhelming to decide which wig is right for you! But what if there were a way to narrow down your search? Wouldn't it be great if there was a resource that could help guide you in selecting the ideal hairpiece for your face shape? Well, get excited because we have an amazing solution – The Ultimate Wigs by Face Shape Guide! Whether you're suffering from hair loss due to alopecia or just want to switch up your style without committing to something new permanently – this guide has got you covered. Read on and let's unlock YOUR perfect look together!
Oval Face Shape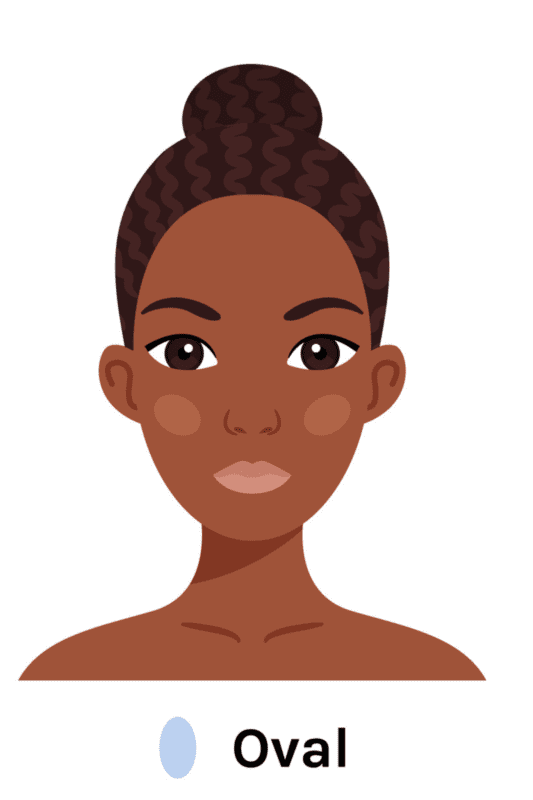 It is considered the most versatile shape, with an oval face slightly longer than wide. Oval faces have no prominent points or angles, allowing greater flexibility when choosing a wig. Because of this balance, those with oval-shaped faces can wear various wig styles, including short bobs, long layered cuts, and even pixies! Feel free to experiment and try different looks, as you'll likely pull off most of them effortlessly.
Rectangle/Oblong Face Shape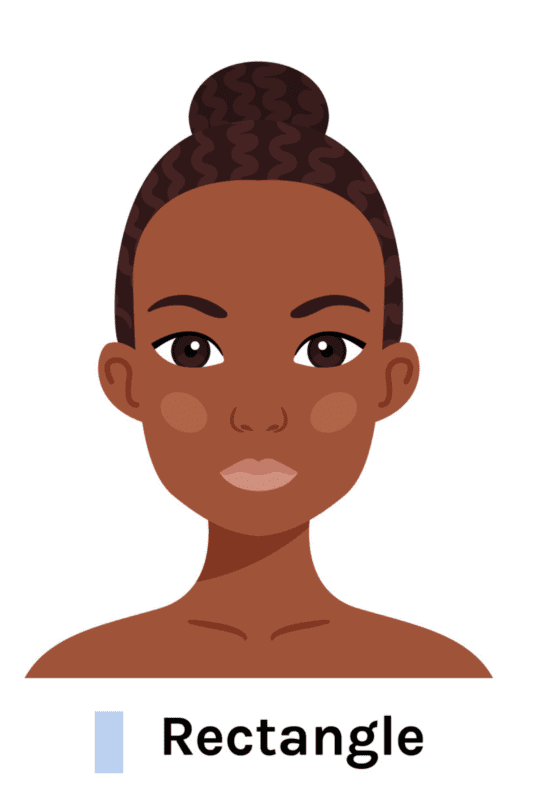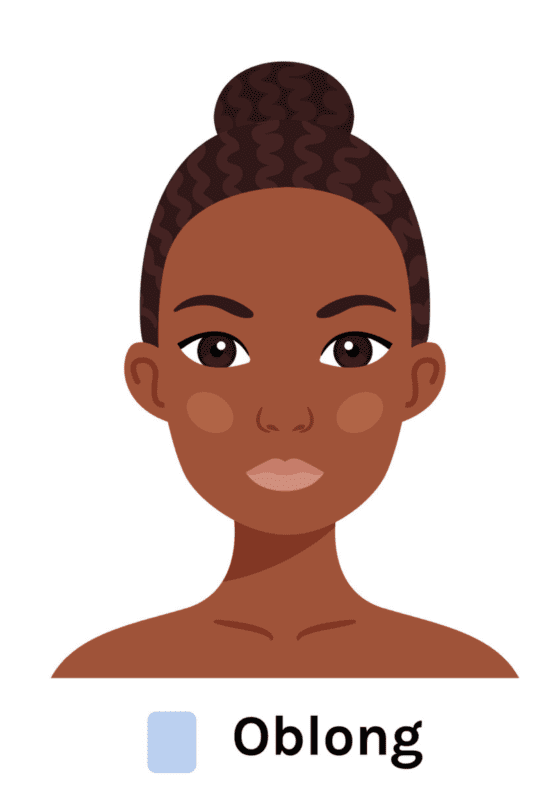 For those with a rectangular or oblong face shape, the goal is to add width to help balance the face's length. Wigs with soft layers and waves can add fullness to the sides of your face, making it appear broader. Opt for styles with bangs to soften the forehead and create an illusion of a shorter look. Avoid ultra-long and super-straight wigs, which may further elongate your face.
Round Face Shape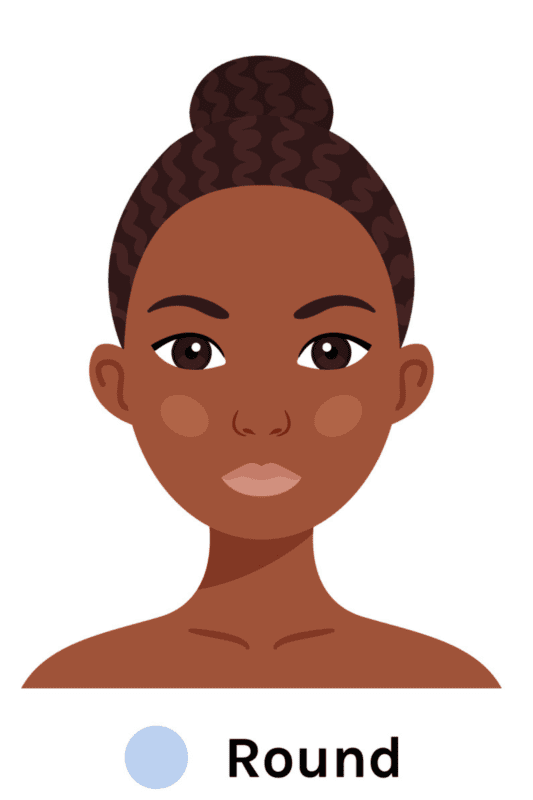 If your face is approximately as broad as it is long, you have a round face shape. Opt for wigs with longer lengths and layers to create a more elongated and slimming appearance. Soft, wispy bangs can also help add length by drawing attention to the upper part of your face. Avoid short, voluminous styles, which may make your face appear wider.
Square Face Shape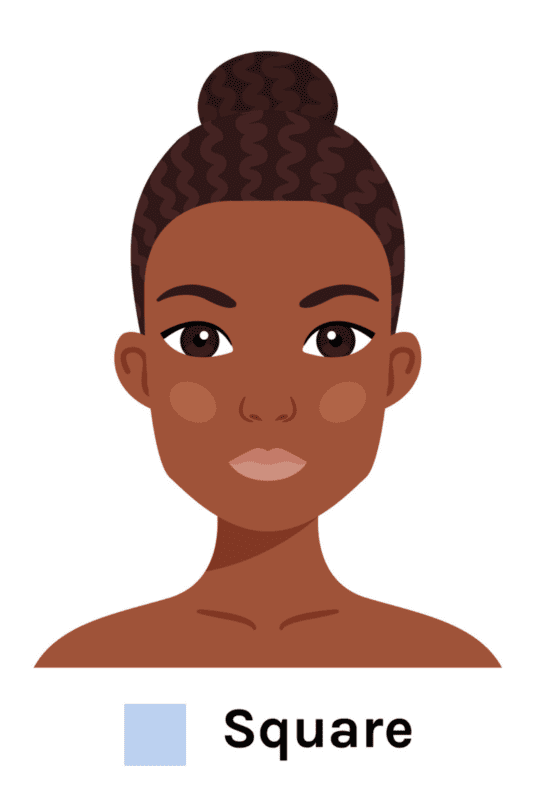 With equal width at the forehead, cheeks, and jaw, the square face shape features a strong jawline and angular features. The key to choosing the perfect wig is to soften these angles and create an illusion of height. Look for wigs with soft waves and curls; this adds curves to your facial structure while drawing attention away from your angles. An off-center part or side-swept bangs can also create a more balanced appearance and draw focus toward the eyes.
Heart-Shaped Face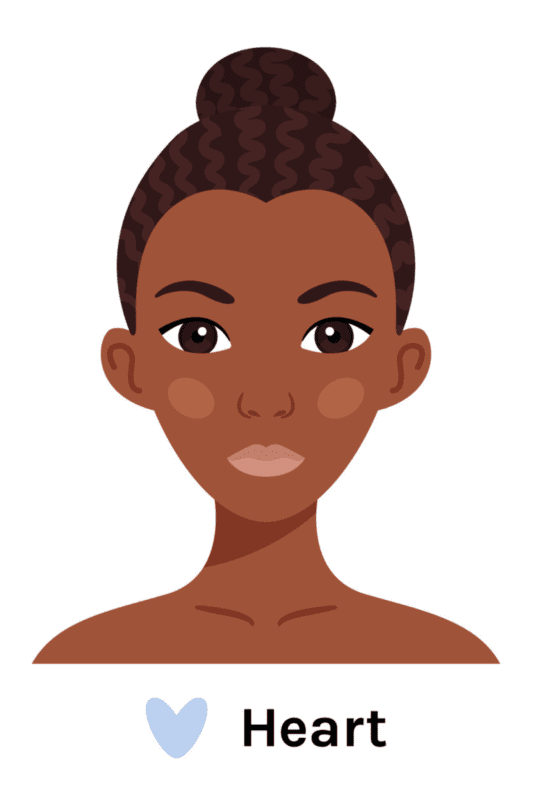 A heart-shaped face features a wide forehead and cheeks, which taper down to a narrow, often pointed chin.  The goal here is to find a wig style that balances these features, creating the illusion of an elongated lower face while reducing the width of the upper face opt for chin-length bobs or shoulder-length cuts with side parts, which help to create a more proportional look. Avoid styles with too much volume at the crown, as they may accentuate the width of your forehead. While for diamond face shapes, long lob cuts that balance out the face features can make alluring results. A diamond shaped face is a unique look, with a narrow forehead and wide cheekbones. Your jaw line will be attenuated while the eye line can appear more angular and distinctive. When styling for these face shapes, take notice of how the hair works with them and frame their face; accordingly, gentle waves may create a more balanced look while sleek straight tresses accentuate their shape and angles. 
Now you have the tools to help you choose the perfect wig, irrespective of your face shape. Remember, these tips are just suggestions, and an essential factor in selecting a wig is your preference and comfort. Feel free to experiment, have fun, and make a statement with your style. After all, you don the wig, and as long as you feel confident and comfortable, that's all that counts. So, unlock your perfect look with a BeDazzle Hair Sista wig tailored to your face shape today!