Everybody needs a bit of extra confidence, but some might not be confident in their own skin and need a little help. While some people get acrylic nails to feel more confident, others use a lot of makeup to cover up what they think are their flaws. Some people want to change their appearance with the help of hair extensions and wig.
In reality, the introduction of several different types of hair wigs has completely transformed the world of hair makeovers. You can use striking makeup with good quality human hair wigs to complete the entire look. Most people use these wigs to add a little length to their hair or add volume to their face structure.
If you're considering buying a hair wig, you must be careful about some things before making the purchase. Here are some common considerations that you need to look out for. Let's explore!
Human Hair Vs. Synthetic Wigs
Whether you want to buy seamless hair extensions or get a complete hair wig, you will find two different options in the market. You can opt for synthetic hair wigs or human hair wigs. Human hair wigs are more durable and easy to maintain. These hair wigs also appear to be more natural than any other type of wig on the market.
However, synthetic hair is the way to go if you're looking for a one-time, affordable option. It does have an unnatural shine to its texture, and it's very poor at holding onto styling – it is the best option if you're looking for cheaper options.
The Texture of Wig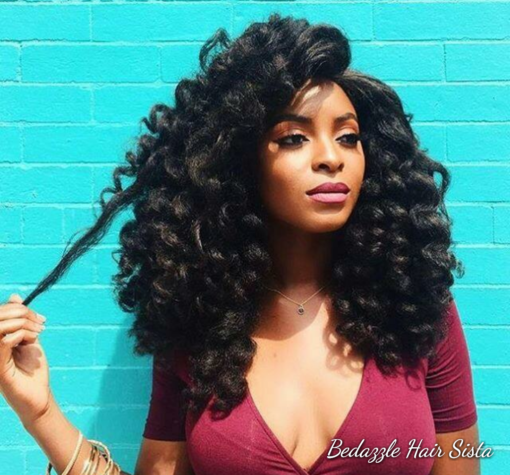 Everyone prefers a different kind of look: while most people would opt for straight hair wigs, others might ask for curly or weave hair wigs. You can decide the wig's texture when you're preparing to buy it. Always consider the kind of look you want to go for and the occasion for which you want the wig.
We suggest that you choose a texture closest to your natural hair to make the transition smooth and natural.
The Price of Wig

Even though all of us are looking for the perfect look to carry – not everyone has the budget to do it. One of the things that should matter the most is the price of the hair wigs. You want to sketch out a budget and find options that fit your budget. Similarly, your budget will easily decide whether you can afford synthetic hair wigs or human hair wigs.
You can use available prices to review whether hair extensions would cost you less than hair wigs and then go for the more affordable option for your makeover.
Buy Natural Human Hair Wigs Online!
With Bedazzle Hair Sista, you can find the best variety of human hair wigs and clip-in extensions. We have a variety of hair extension collections for you to choose from. Whether you want a colored wig or loose wave bundles – you can find it all here. Get in touch with our team, or make a purchase, today!