Most people think medical insurance will cover a wig. The truth is, many health insurance companies only pay for wigs as part of their cancer treatment plans and not as an elective item. This means that if you want to buy a wig due to hair loss caused by a medical condition, or chemotherapy, you'll need to go through hoops of proving it's medically necessary.
There are some health plans that will cover the costs of a medical wig depending on coverage and varies from State to State. Simply, ask your healthcare provides what are your options. If you're needing help on how to file a claim on behalf of someone else who is suffering from hair loss due to a medical condition. Below are some steps on how to get started.
1. Who Will Pay the Cost of Your Medical Wig?
If you are going through temporary or permanent hair loss caused by chemotherapy, alopecia, trichotillomania, or genetics, you can file an insurance claim for your medical wig. To avoid discouragement or confusion, check with your physician to see if you qualified, review your insurance plan for coverage. As a former medical coder and biller, getting these claims paid can be difficult, but it's possible to receive partial or full payment for your cranial prosthesis. Once your insurance provider determines coverage, ask your doctor to write a prescription for your prosthesis.
2. Know the Terminology " Cranial Prosthesis."
What is a cranial prosthesis? It is a hair prosthesis that is designed for patients who have lost their hair as a result of medical conditions or treatments, such as alopecia areata, alopecia totalis, trichotillomania, chemotherapy, or any other clinical disease or related treatment resulting in hair loss.
3. Insurance Plans and Coverage
Coverage depends on your insurance policy. Some insurance companies will require you to purchase your wig and then reimburse you the cost; others will pay for the prosthesis through disbursement. Most insurance will cover 80-100% of the cost, which can allow you to receive one cranial prosthesis per year for hair loss related to a medical condition. Another good note is you may also receive a tax-deductible for your medical prosthesis. According to the IRS, if your medical bills are more than 7.5 percent of your adjusted gross income, the cost of the wig prosthesis could become tax-deductible. The gross amount could vary depending on State, so be sure to consult with your State's internal revenue services website or call the agency for more information.
4. Questions to Ask Your Insurance Provider to determine coverage:
Does your plan cover cranial prosthesis?
What type of prosthesis is covered, such as synthetic wigs, human hair wigs, and so on.
Will your plan pay the partial or full amount for your prosthesis?
What specific information needs to be listed on the prescription and other documentation they need to submit a claim.
Do they require pre-authorization approval for services?
****Note to ensure claims are submitted correctly to avoid claim denial, have your physician and billing office include the necessary information on your claim. Know the language, the proper medical procedure code for cranial prosthesis is A9282. Attach a copy of your prescription stating cranial prosthesis(Not wig), along with a letter from your doctor explaining the reasoning for this request. Some insurance companies consider wigs, not a medical necessity.****
If you have to purchase a wig out of pocket, no worries, simply place your order online at BeDazzleHairSista.com. Once your order is complete, send us an email to service@bedazzlehairsista.com requesting a copy of your invoice for your prescription. We will email you a copy of your invoice with cranial prosthesis listed along with our Tax ID. Submit this invoice and other supportive documents with your medical claim form to your insurance provider.
5. My Insurance Plan Won't Cover My Medical Wig, What Can You Do?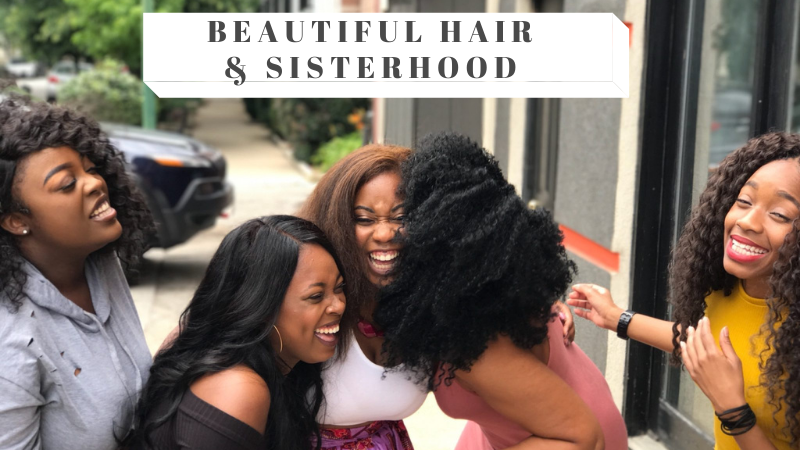 If you can't get coverage through your insurance, consult with your doctor, social worker, or community outreach centers about resources in your community such as American Cancer Society, and National Alopecia Areata Foundation for financial assistance.
Well, there you have it! The truth about wigs and health insurance. We hope this blog post has helped answer any questions you may have had or encouraged you to do some research of your own on the topic. Until then, take care!
Internal Revenue Services, "MEDICAL AND DENTIAL EXPENSES", Publication 502 (2022), Medical and Dental Expenses | Internal Revenue Service (irs.gov)
Read other articles by us: Style Blog – BeDazzle Hair Sista